Cancel a subscription made through Control Center app
To cancel your subscription:
1
Open the Control Center app on the phone through which you subscribed.
2
Tap on your avatar icon in the top right corner and select "Payment" from the menu.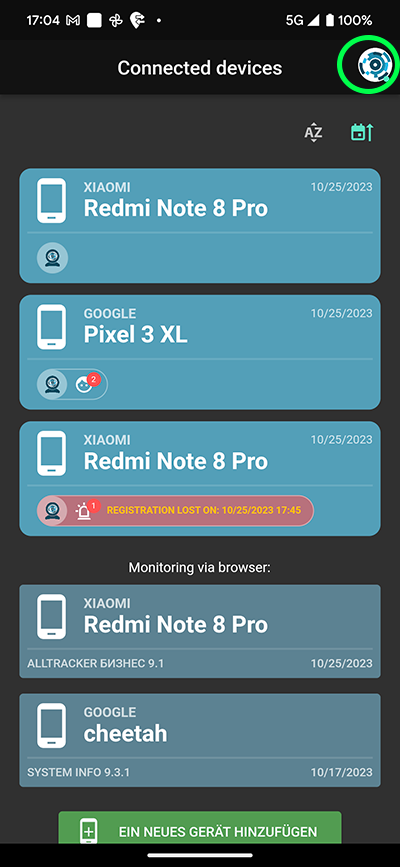 3
On the active subscription, tap on the three dots and select "Manage" from the menu.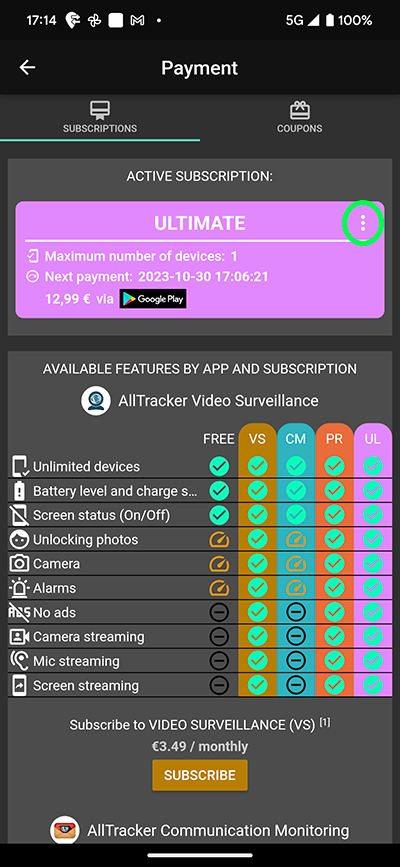 4
In the Google Play Store window that opens (or the App Store if you use an iPhone), you can cancel your subscription by clicking "Cancel subscription."